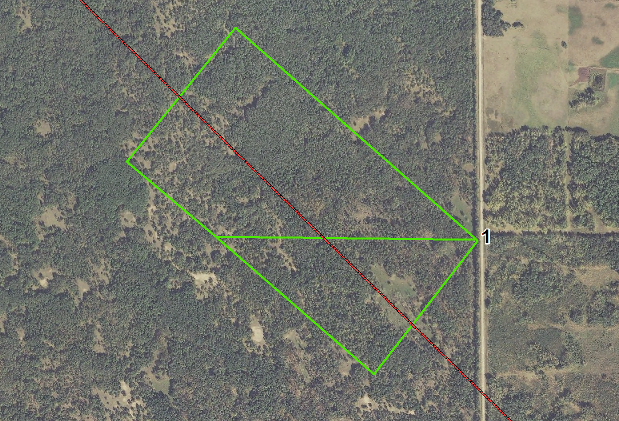 Site 1: Good gravel road access, mainly Aspen averaging 30 feet in height. Site used for pasture.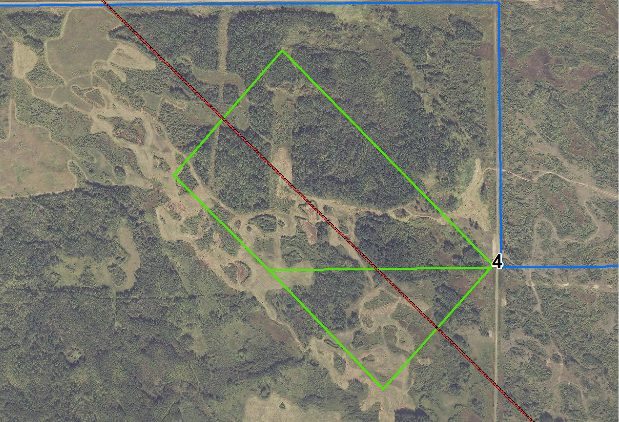 Site 4: Will require a 4x4 vehicule as road has very sandy soft portions. Entire section had a prescribed burn this spring, burning off nearly all grass and shrubs. Aspen and Oak were about 20 feet and were not affected by the fire.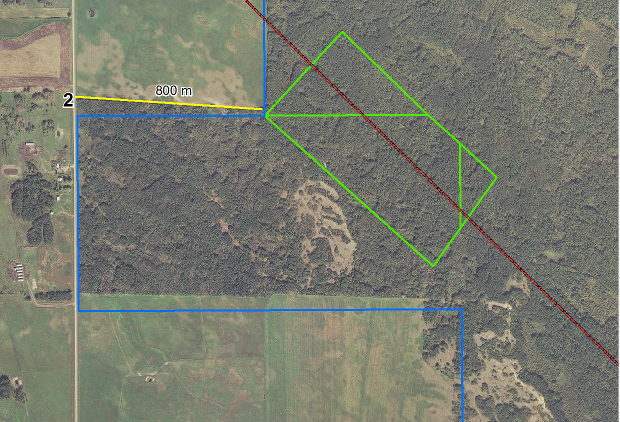 Site 2: Can only be accessed by walking or using an ATV (possibly a truck) for 800 m along fence line before getting to edge of site. No vehicules are permitted during summer. Site is mainly young Aspen 20 feet, so older Elm.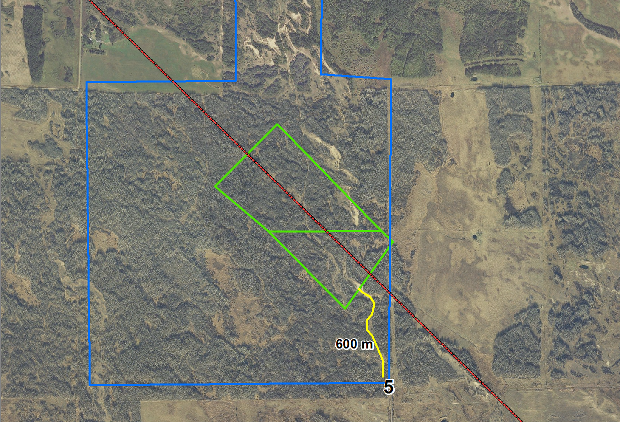 Site 5: Aspen were 20–40 feet and Oak were about 25 feet. There is a large sand ridge through the center of the site.